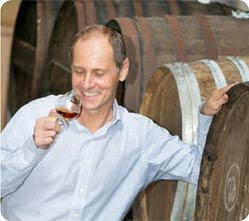 A.O.C. :
Bas Armagnac
Producer :
Michel Miclo
Location :
Gers en Gascogne
Located in Courrensan in Bas-Armagnac, our house sells traditional quality armagnacs and offer our customers an exceptional range of very old vintages of outstanding quality.

For 75 years, We perpetuate the ancestral know-how of the family Goudoulin, who has established Armagnac Veuve Goudoulin as the "haute couture" of Armagnac. Thus, our products enjoy a strong reputation and are in high demand in France and abroad.

Faithful to the tradition and quality of our brandies, our products are aged in oak barrels, which give them their beautiful amber color. Storage in these barrels refines the Armagnac and allows it to develop its complex flavors. Throughout this period of aging, the alcohol level decreases by means of evaporation, shedding what we call "the angels' share".

Each of our bottles is prepared upon receipt of the order: the Armagnac is bottled, labeled and capped by hand.